Board Member
Representing: Eastern NC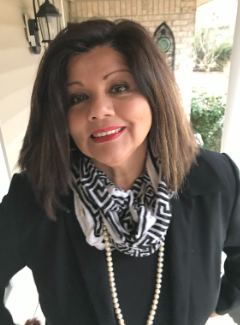 Bibi currently serves as the Program Specialist in Pamlico County. Prior to working in Pamlico County, Bibi worked in the Craven County clinical laboratory for 21 years. Born in Argentina, she made North Carolina home after serving in the US Navy at Camp Lejeune.
My diverse work in the environmental health field; from being Active and Reserve in the Navy to my bachelor's has enabled me to identify issues and work with facilities for a safe outcome.
I am always looking for opportunities to apply my knowledge and skills to help the community.
Be it a small daycare, a large food chain or a Spanish speaking restaurant owner, I am here to help and educate to meet regulations. As a team player I hope to promote and encourage facilities to reach out to me for guidance on understanding the States Rules and Regulations.
Contact Information:
Bibianna P Contti REHS
Environmental Health Program Specialist
Pamlico County Health Dept.
P.O Box 306
Bayboro, NC 28560
Phone: (252) 745-5634
Email: bibianna.contti@pamlicocounty.org
Appointed: 06/23/2022
Term Expires: 12/15/2025