Board Member

Representing: Educators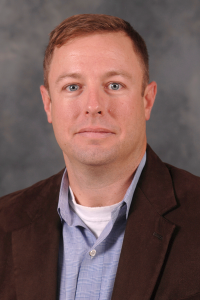 Dr. Brian Byrd is an Associate Professor in the Environmental Health Sciences program, College of Health and Human Sciences, Western Carolina University. He received a Bachelor's degree (Biology) from the University of North Carolina at Asheville, a Master's of Science in Public Health Parasitology, and his Doctorate (PhD) from the Tulane University School of Public Health and Tropical Medicine in New Orleans, Louisiana.
Currently, Dr. Byrd teaches courses such as Principles of Epidemiology, Medical Entomology, and Etiology of Infectious Diseases. His research focuses on domestic mosquito‐borne diseases, specifically La Crosse encephalitis. He has authored or co‐authored peer reviewed manuscripts in discipline related journals and is a member of a number of professional organizations.
Dr. Byrd is North Carolina native and now resides in Haywood County with his spouse and two sons.
Contact Information:
Western Carolina University
4121 Little Savannah Road
Room 416
Cullowhee, NC 27312
Phone: (828) 227-2607
Email: bdbyrd@email.wcu.edu
Appointed:  6/9/2014
Term Expires:  December 15, 2018