Representing: Division of Environmental Health, DENR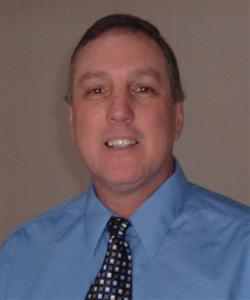 Mr. French earned a BS in Marine Biology from UNC Wilmington in 1983. He joined the Rockingham County Health Department in 1984 as a Sanitarian Intern and in 1986 joined the Dare County Health Department as a Registered Sanitarian. From 1987 through 1997 Jeff worked as a Marine Biologist Supervisor with the NC Division of Marine Fisheries and in 1998 he joined the Shellfish Sanitation & Recreational Water Quality Section of DEH. His region covers all of Central and Western NC.
Mr. French is a member of the State of Practice Committee, and a member of the Interstate Shellfish Sanitation Conference in which he serves on several committees.
Mr. French has previously served as Secretary-Treasurer to the Board.
Contact Information:
Shellfish Sanitation & Recreational Water Quality
1101 Vernon Road Reidsville, NC 27320
Phone: 336-348-6770
Fax: (336) 348-6789
Email: Jeff.French@ncdenr.gov
Appointed: 3/11/2010
Term Expires: December 15, 2013